Terrestrial broadcaster GMA Network has announced in a television commercial on Sunday that the classic mecha anime Daimos is set to return on television next month.
The anime will return on Monday, October 2, which will air Every Monday to Friday mornings at 08:50am.
The network also announced that the popular anime will feature new voices from the network's celebrity roster.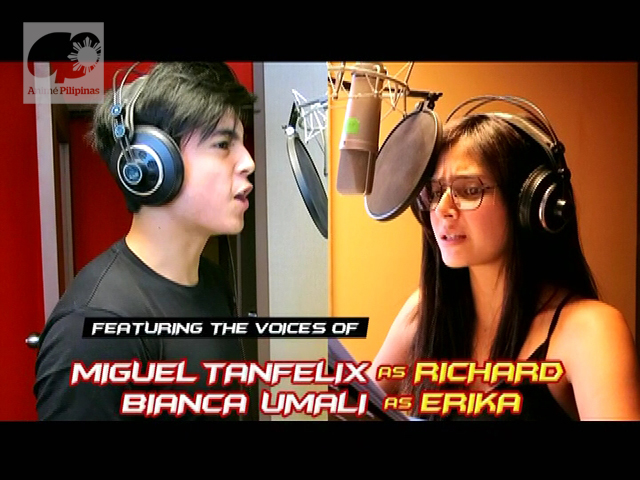 Miguel Tanfelix and Bianca Umali will voice the anime's lead characters "Kazuya Ryuzaki" (also known as "Richard Hartford") and "Erika" respectively.
The two artists are better known as "Pagaspas" and "Lawiswis" from the primetime television drama Mulawin vs. Ravena.
The overall rights for Daimos remain with Telesuccess Productions, but the show's re-dubbing is handled by Alta Productions, Inc., the post-production subsidiary of GMA Network.
The 2017 re-airing will be the third dubbed version of Daimos since it was first aired in the country in Late 70's, which was in Filipino English dubbing.
The Filipino-dubbed version was first aired in 1999, which was re-aired multiple times on the terrestrial channel.
The show, together with the equally-popular Voltes V, was available on the streaming service iflix, but was removed last September 15. The two mecha shows are now available exclusively on HOOQ streaming app.
As previously reported, the new dubbed version has been in the works since 2015.
Social media posts uncovered that "Kapuso Heartthrob" Alden Richards was supposed to voice the lead male character, while Alakdana star Louise Delos Reyes was supposed to voice the lead female character.
The plan to use the two artists was eventually scrapped when Richards became a part of the noontime show Eat Bulaga!, while Delos Reyes moved to other projects.