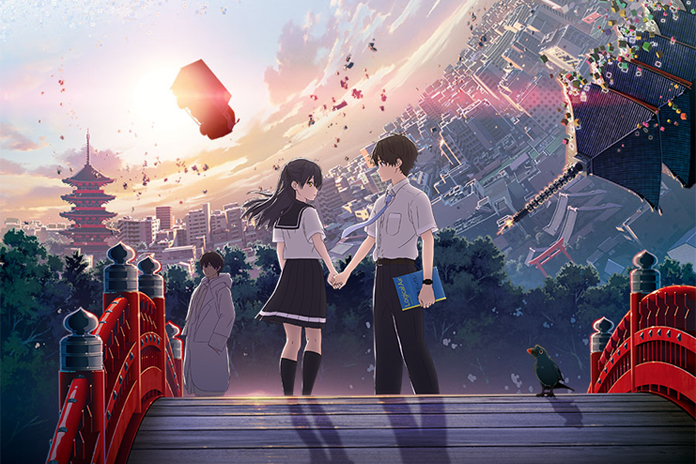 Philippine film distributor Pioneer Films has announced on Tuesday that they are screening the anime film Hello World in Philippine cinemas this month.
According to the post, the anime film is scheduled to have its general release in Philippine cinemas on Wednesday, October 30.
The company has yet to give other information, including the theaters that is expected to carry the film, but it is expected to be released in most cinemas nationwide.
In Kyoto in the year 2027, Naomi Katagaki, a male high school student encounters a person who claiming to be Naomi from 10 years in the future. Together, they must change the future and save a classmate, Ruri, whom the younger Naomi starts to date in three months. (Synopsis from Anime News Network)
Hello World is a Japanese anime film by Sword Art Online director Tomohiko Ito, who also served as the film's director, which was produced by anime studio Graphinica.
Mado Nozaki, who is the scriptwriter for the 2017 sci-fi drama anime Kado – The Right Answer, written the film's screenplay, while K-ON! chief animation director Yukiko Horiguchi handled the character designs.
Tori Matsuzaka, who portrayed "Ken Washio the Eagle" in the live-action film adaptation of Gatchaman, voiced the 26-year-old Naomi Katagaki.
He was joined by Takumi Kitamura ("Mamoru Suzuhara", Seven Days War) as the 16-year-old "Naomi Katagaki" and Minami Hamabe ("Saki Miyanaga", Saki live-action movie) as "Ruri Ichigyo".
Hello World opened in 255 screens across Japan on Friday, September 20, which sold about 156,000 tickets and earned a total of JP¥212 million (about PHP102.4 million) in its opening weekend, where it ranked at #6.
As of Monday, October 7, the anime film had earned a total of JP¥470,119,800 (about PHP228 million) in its third weekend in the Japanese box office, currently ranked at #9.
The anime film is also had a three-part spinoff series, Another World, which features Naomi's point of view from the future. The spinoff series were streamed online in Japan last September 16.
Additional Information from Anime News Network