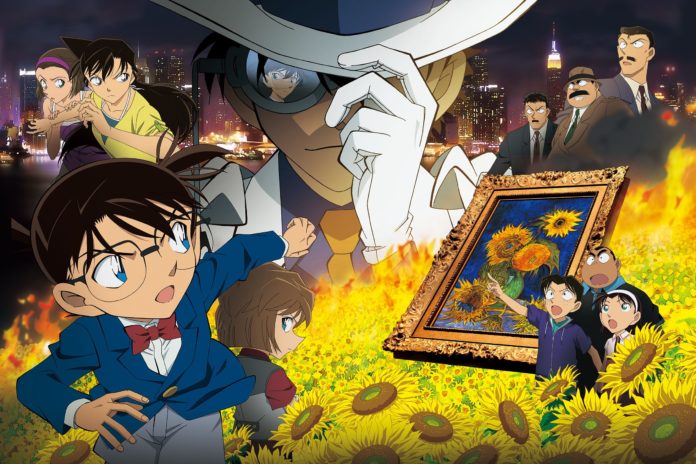 One of the Most Requested Anime movie titles will finally premiere in the Philippines!
Philippine theater chain SM Cinema has told Anime Pilipinas that Detective Conan: Sunflowers of Inferno will premiere exclusively at selected SM Cinema branches nationwide starting Wednesday, July 22.
The anime movie is being distributed by Singapore-based licensing company ODEX Pte. Ltd., which will air in Japanese audio with English subtitles.
The theater chain has also released the official poster art for the movie's Philippine release.
Conan tries to track down Kaito Kid, who supposedly stole a replica of one of Van Gogh's Sunflowers paintings during an auction. (Synopsis from SM Cinema)
Detective Conan: Sunflowers of Inferno is the 19th animated feature film of the highly-popular detective manga and anime franchise by Gosho Aoyama.
The anime movie premiered in Japan last April 18, which earned a total of USD31,279,419 in the Japanese Box Office for three (3) weeks, according to Box Office Mojo.
The movie was directed by Kobun Shizuno, who is also the directed the franchise's previous feature films, while scripts were handled by Takeru Sakurai, who also directed the 17th movie Detective Conan: Private Eye in the Distant Sea.
The Japanese voice cast are lead by Minami Takayama as Conan Edogawa, and Kappei Yamaguchi as Kaito Kid.
The 18th feature film, Detective Conan: Dimension Sniper, was released in the Philippines in October last year, which was also distributed by ODEX Pte. Ltd. through VIVA International Pictures.