EDITOR'S NOTE: RANDOM THOUGHT is a semi-weekly column, where Anime Pilipinas editor JM Melegrito talk about things that may be random to some, but most certainly make a Big Impact in the Pop-culture scene in the Philippines. You may follow him on Twitter at @blockerZENPH.
They say that the best things in life are for free, but when you are a part of a certain fandom, whether it is Japanese anime, Online gaming, K-Pop or anything that is a part of pop-culture, getting a piece of the things you like certainly won't come any cheap… but then again, if you are devoted to that one thing, the price will never be an issue.
But just how much is too much when it comes to spending for the things that you are devoted to? Should we draw the line on how much you should spend?
During Ozine Fest 2015 a couple of days ago, one of the most awaited part of the event is the tarpaulin auction, where different Ozine Fest-branded banners featuring their favourite anime characters are being auctioned-out to the event-goers.
I already placed my bet that the tarpaulin featuring "Hestia" from the anime Is It Wrong to Try to Pick Up Girls in a Dungeon? (also known as DanMachi) as the one will get the highest bid, which did not disappoint.
It immediately became a bidding war, everyone was amazed that it has skipped a lot of hundred pesos, and the last price for that banner was PHP5,000 (over USD113), probably 10 times worth more than commissioning someone to print a similar banner… which is why that person is getting flak on social media lately.
In a way, I could understand why would most people react this way. Danmachi is a relatively new series, and it doesn't have a big fanbase that Love Live! School Idol Project, Kantai Collection or Sword Art Online, which means that he is buying it for those damn knockers.
Also, with PHP5,000, you can buy at least 1-2 figmas (depending on the size & manufacturer) or 2-3 Good Smile Company nendoroids.
Hell, you can buy one ticket for LiSA's mini-live & fan meet this June, with some money to spare to probably buy official goods!
Then again, let us all remember that it was his money and he has the right to spend it wherever he wants to. Even if the money came from his parents or his friends loaned it to him, that person was the one who bid for it, which means he owns it.
I still remember that one time that I've participated on their tarpaulin auctions, where they are auctioning one of the many K-ON! banners they have. I felt the rush in beating my competitors and I simply shut them down, and got it for PHP500… I still don't know where to display it.
But nothing can still beat that bidding war that happened during Henshincon 2015 launch party a couple of weeks ago, it has so much suspense like a basketball game finals in double-overtime and the adrenaline is pumping on each bidder. The conclusion was one person one a pristine condition 1987 calendar, featuring sentai characters like Masked Rider Blank, Fiveman and other, which has cost him PHP16,100.
But the question still lies, How much is too much? If you ask me, I don't really give a damn about it. You'll encounter a lot more people far worst than a guy who has money to buy something that he wants.
Sure, it is not a licensed product of the anime series, but I'll give him the benefit of the doubt that it is just another way to support the event. Besides, Ozine Fest 2015 was far better than I have expected, and I'll definitely give credit to the organizers for that. Comic Alley is a different matter though, but let's talk about them some other time.
But as much as possible, I would definitely advice everyone to buy official and licensed merchandise of any anime series, because that is where production companies get some of their revenue, aside from DVD/Blu-ray sales… and from what I have heard, that is how an event like Anime Festival Asia also get most of their revenue.
I must admit though, I got quite crazy buying those official merchandises during Anime Festival Asia in Singapore last December. I swear to God, my luggage felt so heavy buying stuff… but I REGRET NOTHING!
To that guy, good luck with that "Hestia" tarpaulin and wherever you will use… I mean, display it, but I hope you had made a good explanation to your parents why your wallet is PHP5,000 lighter.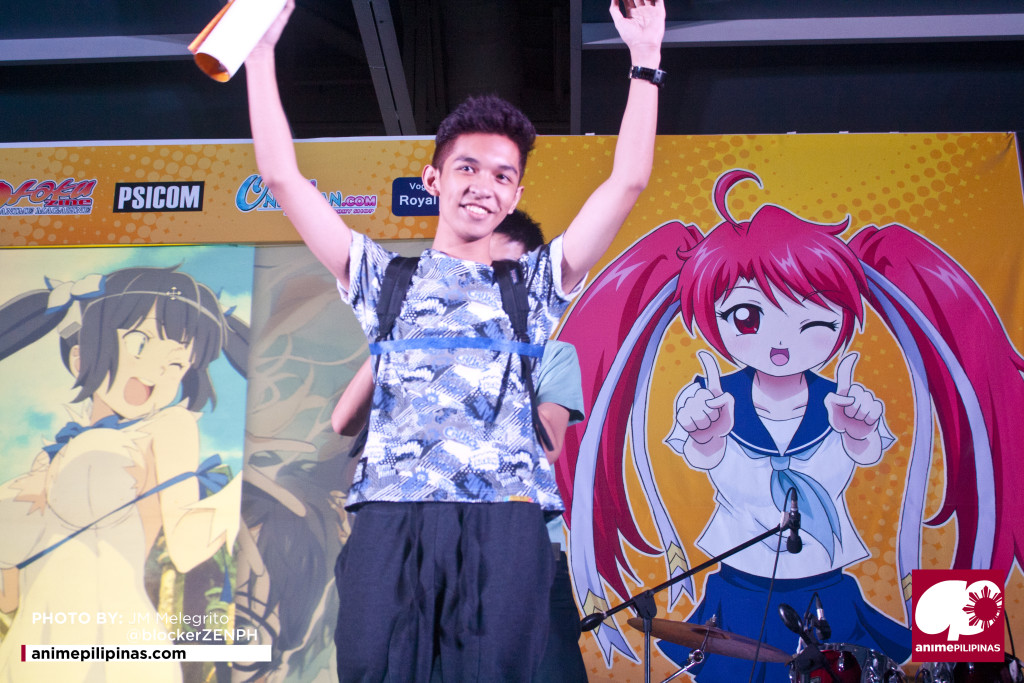 Let me hear from you. If you have reactions about what the topic, you can email me at [email protected].
---
The views and opinions expressed by the writer do not necessarily reflect the views of Anime Pilipinas, its members, partners, and colleagues. If you have comments or reactions, please email at [email protected].